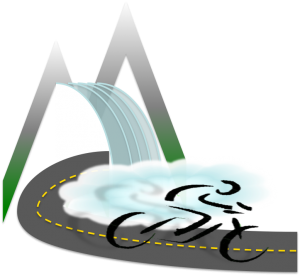 YES, we are still up and running this year…AUG 17th & 18th 2013. Never fear, we are here to answer any questions you might have about the race. Make sure to sign up early…as the prices will go up this year as the race gets closer to the start date. We are continuing the 425 mile tradition this year with a big Cascade loop, for all you cyclers and racers…and riders. Again our focus is on ERADICATION of POLIO worldwide…and new this year DIABETES awareness.
We will make some small changes to the beginning of the race this year. We will not be starting at Mr. Crampy's since they have moved…we are still looking for a good location to start. Let us know if you know of a great place that can be a part of this awesome race.
Thanks,  Kelly Kyle – Executive Director…   425-765-5433
Coup de Cascades 425 mile Ulta Marathon cycling RACE…. THE only RAAM qualifier in Washington State.